Board of Directors
Chris Renfrow, CPA, CFE, CGMA, President and Founder
Rusty McClelland, Vice President
Elaine Wahl, CPA, CGMA, Secretary & Treasurer
Mike D. Kindt, CFP®
Jeanette G. Renfrow
Advisory Board Members
Dick Crippen, Senior Advisor, Tampa Bay Rays
Mary A. Devine, Vice President, CMSA Advertising & Public Relations
Ann Duncan Inman, Vice Chairman, Chief Strategy Officer & Chief Diversity Officer President - Tampa, Savills
---
---
Board of Directors
---
---
Chris Renfrow, CPA, CFE, CGMA, President and Founder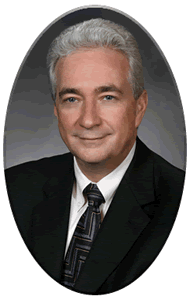 Experience Summary
With more than 30 years of administrative and financial management experience in the nonprofit industry, Mr. Renfrow founded Charity Works, Inc. in 1996 to foster innovative philanthropy. His healthcare experience includes positions with Shriners Hospitals for Children and All Children's Hospital. Mr. Renfrow's responsibilities as president and CEO of Charity Works, Inc. include the following:
Managing the organization's administrative responsibilities and daily operations
Developing and administering purchasing, educational, and marketing programs
Consulting with nonprofits, major corporation donors, grant-making foundations, and businesses on how to benefit for supporting the nonprofit sector
Negotiating with vendors to obtain a most-favored-customer status for IRS approved charities
Researching trends in trade-related issues which impact the operations of nonprofits
Educating individuals on uniting business interests
and philanthropic efforts
Education
Master of Business Administration, Florida Institute of Technology, 1988 
Bachelor of Science, University of South Florida, 1987
Bachelor of Business Administration, Stetson University, 1979
Affiliations
American Institute of Certified Public Accountants
Florida Institute of Certified Public Accountants,
Past President and board member of FICPA Suncoast Chapter
Association of Certified Fraud Examiners
Belleair Country Club, Past President & Board Member
---
Rusty McClelland, Vice President
Rusty McClelland currently serves as General Manager of OUTFRONT Media, Inc. in the Tampa Bay market. A veteran of the out-of-home advertising industry, Mr. McClelland began his advertising career nearly 29 years ago as an account executive and now manages one of the largest Outdoor plants in North America for OUTFRONT Media.
Born in Lakeland and raised in Winter Park, Rusty is a fifth generation Floridian who excelled in soccer and golf while at Trinity Prep. He is a graduate of the University of Florida where he was a member of Pi Kappa Alpha (PKA) fraternity.
Mr. McClelland continues to contribute in a directorship role with several community organizations including Remember Honor Support and Charity Works. In his leisure time, Rusty enjoys golfing, travel and watching college football
---
Elaine M. Wahl, CPA, CGMA, Secretary & Treasurer
Elaine Wahl has been with Belleair Country Club for over 29 years serving as their Chief Financial Officer. Belleair Country Club is a 501c(7) Corporation in Belleair, Florida. Elaine oversees the Accounting Department and Administrative staff at the Club. Prior to Belleair Country Club, Mrs. Wahl was an Auditor for 5 years with the regional Accounting firm of Cherry Bekaert & Holland CPA's. Before that, she was an Internal Audit Senior with Goldome Savings & Loan. Mrs. Wahl is a Certified Public Accountant, certified in the State of Florida, for over 25 years. She is a member of the American Institute of Certified Public Accountants, the Florida Institute of Certified Public Accountants and Hospitality and Financial Technology Professionals. She earned her Bachelor of Science Degree in Accounting from Florida State University and her Masters Degree in Accounting from Florida Atlantic University in Boca Raton. Elaine Wahl is married to Rick Wahl who is the Golf Course Superintendent at St. Petersburg Country Club. Together, they have two children: a 5 yr. old girl named Sydney Katherine and a 7 yr. old boy named Justin Richard. Elaine also has a daughter named Taylor Chianco, 18 years old, who is studying Micro and Molecular Biology at the University of Central Florida. They reside in Palm Harbor.
---
Mike D. Kindt, CFP®
Michael D. Kindt, is a Certified Financial Planner™ professional. Mike, formerly a partner in a national CPA firm, now non-practicing, brings 32 years of tax planning experience to Morgan Stanley. He acquired his Certified Financial Planner designation in 2003 to meet his clients' financial and investment tax planning needs. Today, Mike pairs his CFP® education with his experience as a former CPA to analyze a client's financial condition and provide proactive planning solutions.
Mike is a Florida native and holds a B.A. degree in Accounting from The University of South Florida. He also serves as a Board Member of Homeless Empowerment Program, a non-profit organization that provides homeless and low income families with housing, food, clothing, and support services. He is a member of the American Institute of CPAs (AICPA) and the Florida Institute of CPAs. Mike and his wife of 34 years, Gina, reside in New Port Richey. They enjoy spending time with their 3 grown children and their two grandchildren.
---
Jeanette G. Renfrow
Jeanette (Jeanie) Renfrow First Vice President and Market Manager of Valley Bank in Clearwater, FL. She is a graduate of the University of South Florida and holds a Bachelors degree in Finance. In addition, she is a graduate of the American Bankers Association, Stonier Graduate School of Banking, Rutgers University and served as President of her class. She served as the 2006 Chairwoman of the Board for the Clearwater Regional Chamber of Commerce, 2007 President of the Belleair Country Club, and serves on the Board of the Our Lady of Divine Providence House of Prayer Foundation, Inc. and the Advisory Board of the Salvation Army. She has been honored as a "Woman of Distinction" by the Girl Scouts of West Central Florida and received the "Tribute to Women in Industry Award" from the YWCA. In addition she is an alumnus of Leadership Pinellas and Leadership Tampa Bay.
---
---
Advisory Board Members
---
---
Dick Crippen
Dick Crippen is a popular former sports anchor in the Tampa Bay, Florida television market. Crippen began his career at ABC affiliate WLCY Channel 10 in 1965, being one of the station's first on-air personalities. He continued until 1981, when he left for rival WFLA-TV. He anchored the evening sportscasts until the late 1990s.
Crippen worked as Senior Advisor for the Tampa Bay Devil Rays baseball team. Previously he hosted an hour-long weekly sports show called Bay Sports with Dick Crippen on Catch 47 (Bright House Cable channel 47). Dick is also a popular speaker speaking on sports, motivation and broadcasting. He is a popular host of many local events.
Crippen has done play by play work on The Water Channel's American Powerboat Television, ESPN's coverage of Unlimited Hydroplane Circuit, as well as NASCAR'S Motor Racing Network.
Dick has been a staple of Tampa Bay Area broadcasting for better than four decades. For more than 35 years he has been sports director at both the NBC affiliate (19 years - WFLA-TV) and before that at the then ABC affiliate (16 years - WTSP-TV). He has also worked extensively in radio and was best known as part of the Q Morning Zoo on Q105 Radio.
His sports broadcasting also included several years with NASCAR's Motor Racing Network and 17 years doing the radio broadcasts for the Tampa Bay Buccaneers. He also served as stadium announcer and television broadcaster for the Tampa Bay Rowdies.
Crippen's work has taken him around the country as he broadcast the Unlimited Hydroplane Circuit on ESPN for ten years. He has also done a drag boat series, the 12 hours of Sebring, and motorcycle racing.
He has been an integral member of the Super Bowl Task Force that landed three Super Bowls for Tampa Bay and has also been part of the birth of NFL Football, NASL Soccer, NHL Hockey and Major League Baseball in Tampa Bay. His job in sports took him to ten Super Bowls as well as Final Four's; Sugar, Orange and Fiesta Bowls; years of Florida/Florida State match-ups and several World Series. He was named Florida Sportscaster of the Year four times in the 90's by the National Sporstcasters and Sportswriters Association.
Dick has served on the President's Council at Eckerd College, Hall of Fame for the Sports Club of Tampa and University of Tampa Athletic Hall of Fame. He currently serves on several board of directors including the St. Petersburg YMCA; PARC (Pinellas Association for Retarded Children); Pinellas Education Foundation; and the Salvation Army Advisory Board.
Dick also is a lifetime member of the board for the Suncoast Ronald MacDonald Houses and serves on the Board of Counselors at the University of Tampa and the President's Council at the University of South Florida.
Dick and wife Penny, reside in St. Petersburg.
---
Mary A. Devine, Vice-President, CMSA Advertising & Public Relations
Overview
Ms. Devine is Vice-President of CMSA Advertising & Public Relations of Palm Harbor, a full-service ad agency which provides creative development, media strategy, internet marketing and public relations to companies throughout the Southeast. Ms. Devine oversees the brand management, creative operations and client services at the agency. Working in an agency provides her the platform to utilize her creative talents for her clients' success. Her twenty years of marketing experience combines with her sincere passion for the business to consistently bring synergistic results.
Education
Ms. Devine achieved a Bachelors Degree in Mass Communications & Advertising at the University of South Florida in Tampa.
Personal
Ms. Devine grew up in Dunedin with her parents and four older siblings. She is currently married and has two young children. Her passions include a lifelong love of ballet. Ms. Devine co-founded and acted as artistic director of the Florida Ballet School from 1996-2007, where she performed, taught and choreographed ballet.
Honors & Affiliations


Participated in more than 40 Gold & Silver Addy Awards for Creative Excellence in Advertising in the Tampa Bay Area
Recipient of YWCA's "Business Woman of the Year" award
Current or past board member of: Charity Works, Clearwater Chamber of Commerce, Clearwater Jazz Holiday,
Rotary Club of Clearwater, Directions for Mental Health, Florida Gulf Coast Ballet Company, Downtown Clearwater Association, Women's Issues Network
 
---
Ann Duncan Inman
Ann Duncan Inman is Vice Chairman, Chief Strategy Officer and Chief Diversity Officer of Savills, an integrated commercial real estate advisory firm. She drives overall corporate strategy, integrating disciplines of M&A, Marketing, Communications, Public Relations, and Business Development, while leading the firm's diversity initiatives to make Savills a world-class talent magnet, operating in a culture of collaboration and innovation.
Ann's distinguished career over three decades as a woman in commercial real estate provides her with unique insight. In her prior role as leader of Savills Occupier Services, she built a profitable, diverse, high-performing business practice, advising global corporate leaders on how to leverage real estate and workplace strategies to achieve their corporate mission. In 2018, she joined Savills Board of Directors and began to directly advocate and influence corporate policy to support diversity and inclusion initiatives throughout the company.
Ann came to Savills with the company's 2015 acquisition of Vertical Integration, a Florida-based certified woman-owned business she founded that provided full-service real estate solutions for corporate and government entities.
Ann is an industry and business leader recognized by her peers and the media for her commercial real estate expertise and innovation. She has been awarded Enterprising Woman of the Year by Enterprising Women Magazine and Woman of the Year for Excellence in Mentorship Award by the Business Journal.
In her hometown of Tampa, Ann is well known for her business and community leadership, often as the first appointed women. She serves on the Sabal Trust Board of Directors, the 2022 chair of Tampa Bay Go Red, and is active in Leadership Florida. Her volunteer public sector leadership across Florida is extensive and diverse, having served in high profile roles for the State University System, the Government Efficiency Task Force, Florida Tax Watch, the Tampa Bay CEO Council Board and the Council for Public Private Partnerships.
Ann holds a Finance degree from the University of South Florida, as well as a Black Belt in Six Sigma from Villanova University.

Back to Top
---