11th Annual Cup Challenge Results:
Net proceeds raised from this year's Cup Challenge is $21,700. Our goal was to kick off the holiday season to benefit children and adults from our GIVE HOPE USA® wellness-medical aid program. Now, we will begin distributing dental kits and other gifts to those in need through the end of the year. Thank you for helping us continue our mission to make a difference during the holidays. We had a positive and favorable outcome from our collective efforts on this fundraiser.
The inaugural CharityWorks® Championship Cup goes to the sponsor of this year's winning team, Bright House Networks. The Cup is an engraved Waterford Crystal trophy for the sponsor to display in their office for one year. Congratulations!
See below for more details about the event
11th Annual Cup Challenge Winners: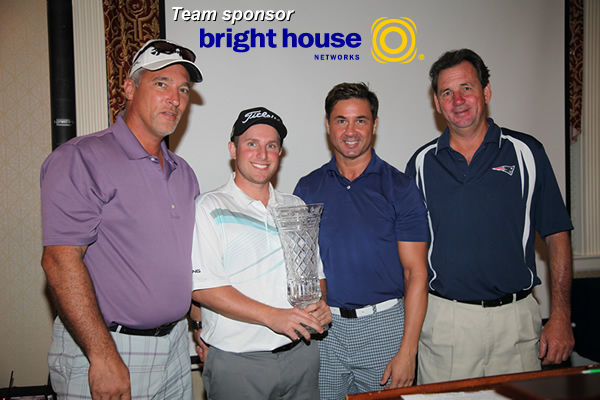 Left to right: Mark Kowalski, Dana Awad, Danny Awad, Kevin Hayes