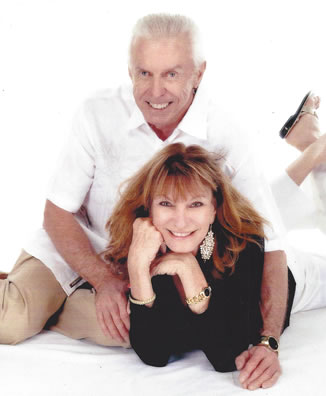 Jim and Cat Coats met and married in 1973. Cat coming from Michigan and Jim from up state NY.  Jim was a young deputy with the Pinellas County Sheriff's office and Cat an Orthodontist Assistant.
Jim continued with the Sheriff's Office until his retirement after 40 years of service where he began as a young deputy rising through the ranks and ultimately was elected Sheriff of Pinellas County in 2004.Jim is a United States Air Force veteran and holds a Bachelor of Arts Degree in Criminal Justice.Jim is a graduate of the FBI National Academy; the FBI Executive Institute; the Florida Criminal Justice Executive Institute; the Secret Service Dignitary Protection School; Leadership Pinellas; the National Aviation Academy and holds a commercial pilot's certificate with instrument and multi-engine ratings. 
Jim has served on the Executive Committee of the Boys and Girls Clubs of the Suncoast Inc. for the past 28 years and has served on boards of numerous other organizations.
Cat has also served on numerous boards throughout the years and today continues as co-founder of the Beth Dillinger Foundation and still serves on the Board of Directors of the BDF.
Jim and Cat travel often and for long periods of time on their yacht "Cat's Life."
Jim and Cat are members of the Clearwater Yacht Club where Jim serves on the club's board of directors.
Jim and Cat are partners in a successful consulting business they started after Jim's retirement.
This year they will be celebrating their 45th wedding anniversary and Cat's 7th year of being Cancer Free!!